CRT is composed of funnel and panel, and there is a great difference of the compositions between them. Funnel
contains lead but most panels don`t. In order to recycle glasses in different kinds that the one with lead and the one
without must be separated from each other. The CRT Cutting Machine is a professional device for funnel and panel separation.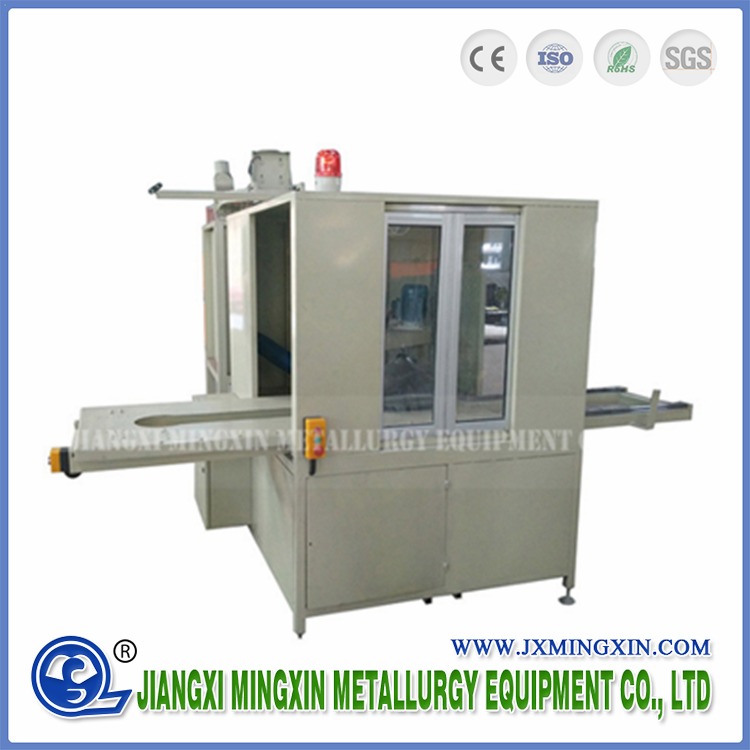 Ming-Xin CRT Monitor cutting machine is a mechanical cutting principle,automatic identification of CRT tubes of varying sizes, automatic cutting at its edges,can separate screen glass and glass cone effectively. The main feature is the cutting speed , stable performancr , automatic cutting process high degree of safety and reliability with a speed control device to control the cutting speed according to demand, with automatic dust removal device , comply with environmental requirements.
It`s mainly processed Size: 14 "to 33" TV waste, waste computer. (Excluding a liquid crystal display (LCD) , the processing time is about 30 seconds /pc.